Frederick Goff - Instramental in Bratenahl's Founding
9929 Lake Shore Boulevard
Frederick Goff was a lawyer, banker, and civic leader. Four accomplishments distinguish his life: a successful career as president of the Cleveland Trust Company, the mediator who put an end to the notorious Cleveland "streetcar wars," founder of the Cleveland Foundation, and a leading figure in Bratenahl's establishment.
Frederick Goff emerged into the bright glare of publicity during his period as the major of Glenville, Ohio. He was awakened one night at 11:00 by a crowd of earnest citizens who demanded that he consent to run for mayor on a platform of suppressing gambling at the Glenville Race Track. After first refusing, he agreed just in time to get his name on the ballot.
As a candidate, Goff announced that he would stop all gambling if he were to be elected. He was elected and carried out his platform to the letter. The race track closed and moved to Warrensville Center Road.
A second appeal to his spirit and courage was made when induced to act as a mediator in the conflict between two sections of Glenville regarding Glenville's annexation to Cleveland. Goff had forged a relationship with Liberty Holden and asked him to lead a drive to have Glenville on the Lake become a separate municipality.
Agreements were finally reached, and Goff resigned as Glenville's mayor on October 31, 1904, when Bratenahl became independent.
Frederick Harris Goff was born in Blackberry, Illinois, on December 15, 1858, the son of Frederick C. and Catherine Brown Goff. At age five, he came to Cleveland with his older brother in a boxcar they shared with a horse, a prized family possession his parents asked them to guard on the journey.
Goff attended Cleveland Public Schools and graduated from Central High School. He worked his way through the University of Michigan and graduated in 1881 with a Bachelor of Philosophy degree. He returned to Cleveland and worked as a law librarian in the Cleveland Law Library, taking advantage of the opportunity to read and study law. In June 1883, he was admitted to the Ohio bar and started a solo law practice.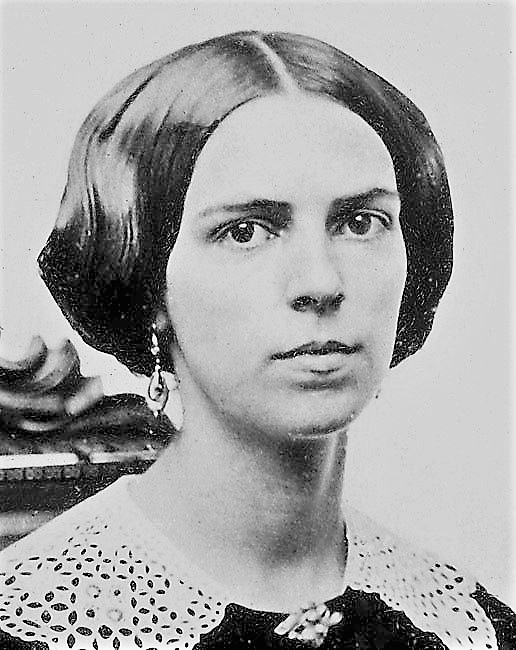 Goff married Frances Southworth on October 16, 1884. Frances was born on January 16, 1864, to William and Louisa Southworth. Her grandparents came to northern Ohio in 1836 with an original Connecticut Land Company land grant
She graduated from Vassar College in 1886. In later years, she was active in Vassar alumnae affairs, serving as a successful Cleveland fund drive.
During the period 1884 to 1890, Goff was a partner in the law firm of Carr & Goff. In 1890, the firm merged to become Estep, Dickey, Carr & Goff. Goff became a partner in the firm of Kline, Tolles & Goff in 1896. He worked primarily in corporate law, specializing in reorganization and financial problems. The firm counted among its clients John D. Rockefeller's Standard Oil Company of Ohio.
On June 8, 1908, Goff left the legal profession to become president of the Cleveland Trust Company. At the time of his retirement from the practice of law, he was president of the Cleveland Bar Association.
New operation rules were established that improved the bank's image and its financial position; these rules included no loans to directors, a continuous daily audit, and new safeguards for assets.
Goff also oversaw the bank's merger in 1922 with the Lake Shore Banking & Trust Company and the Garfield Savings & Trust Company.
He was also vice-president of the Cleveland Terminal & Valley Railroad Company and the Cleveland, Lorain & Wheeling Railroad Company.
As a lawyer and banker helping Clevelanders plan their estates, he worried that many clients were leaving money to causes that would scarcely outlive them, such as the fight against yellow fever. He admired client John D. Rockefeller whose business and foundations pioneered research.
Mr. Goff, aided by Frances, hatched the idea of a "community trust" to give clients some use and control of their gifts during their lifetimes. Mrs. Goff toiled unceasingly with her husband in the foundation and could genuinely be called a cofounder. She shared her husband's belief in planning for the future, both in personal and civic affairs.
Their vision was to pool Cleveland's philanthropists' charitable resources, living and dead, into a single, significant, and permanent endowment for the City's betterment. Community leaders would then forever distribute the interest that the trust's resources would accrue to fund "such charitable purposes as will best make for the mental, moral, and physical improvement of the inhabitants of Cleveland."
From that revolutionary idea, he convinced the Cleveland Trust board to adopt a resolution and Declaration of Trust creating the Cleveland Foundation on January 2, 1914, to divvy up gifts according to the continual study of the city's changing needs and area. Within weeks, the foundation began reshaping the way community members care for one another, not just in greater Cleveland but around the nation and the world.
Francis Goff was a member of the Cleveland Foundation's first distribution committee. She was also a founder of the Maternal Health Association and was a worker in the Women's City Club and the Consumers League's earliest days.
Fred Goff was a director of the Plain Dealer Publishing Company and the trustee of the Holden estate. Holden, in turn, made one of the first gifts to Goff's new Cleveland Foundation. Also, Goff was a director of White Sewing Machine, Sherwin-Williams, National Acme, Equitable Life Assurance Society, Island Creek Coal Company, American Zinc, Lead & Smelting, Baltimore & Ohio Railway, International Acceptance Bank, and the Cleveland, Painesville & Eastern Railway.
During World War I, Goff served on the Mayor's Advisory War Committee and was appointed by President Woodrow Wilson as vice chairman of the War Finance Corporation's capital issues committee. He served as a director in railroad, manufacturing, and service companies.
Goff was a Republican and a member of the Unitarian Church. He was a charter member of The Country Club and held memberships in the Rowfant and Union clubs.
Frederick Goff died in Lakeside Hospital on March 14, 1923, from complications of surgery for bowel cancer. Under Goff's leadership from 1908 to 1923, Cleveland Trust increased the number of its offices from 15 to 52, its depositors from 70,000 to 397,000, and its resources from $30 million to $176 million. It became the country's sixth-largest bank.
A year after his death, The Cleveland Foundation appointed Francis Goff to the board. She served until her resignation in 1942. Frances Goff died on July 12, 1956, at her Bratenahl home and was buried alongside Frederick in Lake View Cemetery.
The Goffs had three children: Fredericka "Freda" (Waterworth), William Southworth, and Frances (Thoburn).
Frances's granddaughter, Frances Thoburn, remembered her grandmother driving her Baker Electric car all around town. She sometimes picked up Frances and her brother, David, from school on rainy days and would let them steer the car up to her driveway. The steering wheel was like a boat tiller, making it easy to maneuver. Francis loved her Baker Electric car and never learned to drive a gasoline-powered vehicle.