William Mather - Industrialist & Philanthropist
12407 Lake Shore Boulevard
William Gwinn Mather was frequently called the first citizen of Cleveland. For approximately seventy years, Mr. Mather was engaged in business and made a notable contribution to the city's free enterprise system. In his civic life, Mr. Mather was equally distinguished as a leader and large contributor to many charities. He was one of the Episcopal Church's outstanding leaders' national affairs and the leading layman in the Episcopal Diocese of Ohio.
William Gwinn Mather, the half-brother of Samuel Mather, was born on September 22, 1857, in Cleveland to Samuel Livingston Mather and his second wife, Elizabeth Lucy Gwinn.
His parents sent him to school at Cheshire Academy in Cheshire, Connecticut. Later he attended Trinity College in Hartford, Connecticut, receiving a  B.A degree in 1877. In 1885, he received an M.A. from Trinity College. In 1924, Kenyon College conferred on him the honorary degree of doctor of laws.
He was raised and continued to live with his mother following his father's death in 1890. He maintained the 1369 Euclid Avenue home until 1909, when it was acquired and razed by the Higbee Company.
William Mather entered the family business in 1878 as a clerk in the Cleveland Iron Mining Company in Ishpeming, Michigan. Scholarly and well trained, he worked his way up to vice-president in 1885. After his father died in 1890, he became president. In 1891, the business merged with the Iron Cliffs Company to form the Cleveland-Cliffs Iron Company.
The Cleveland Cliffs Iron Company built up railroads and a large fleet of lake steamers to get its ore and other products to market. And it helped to build towns near the mines.
Mr. Mather was deeply interested in the welfare of the citizens of these towns, not only from a humanitarian aspect but also from a business point of view because he believed that contented families were an asset to the company. The company built homes to sell at cost, constructed hospitals and clubhouses, hired safety engineers to make the towns and mines safe, established pensions. One result was that in 42 years, the company had no strikes.
The company endured the financial panic of 1893 and the subsequent depression, labor unrest, and a severe drop in iron ore prices. Mather guided the company through all these challenges.
Every summer, he made a summer trip through the lakes on the freighter William G. Mather, the flagship of the Cleveland-Cliffs Iron fleet. He stayed at Ishpeming on Michigan's upper peninsula, the center of the vast Cleveland-Cliffs ore holdings.
Mather served as chairman of the board of the Otis Steel Company, president of the Lake Superior & Ishpeming Railroad Company, the Grand Island Steamship Co., and the National Commercial Bank; vice-president of Citizens Savings and Trust and the Pioneer Iron Co.; and as director of the Kelley Island Lime & Transport Company, and Central Steel Company. In 1930, he helped form the Republic Steel Corporation and served as a director.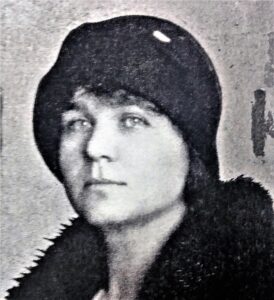 William Mather was long known as "Cleveland's most eligible bachelor." With his white hair, dignified bearing, and cultured accent, he seemed very much the aristocrat. Elizabeth Ring Ireland, the widow of James Duane Ireland, Sr. since 1921, lived next door. Her mischievous adolescent son, James Ireland Jr., found the Italian Murano blown glass globes on Mather's estate irresistible targets for his new bb gun. He had to face Mr. Mather and pay for the damage out of his pocket money. It took some time to do that, and perhaps it brought Elizabeth Ireland and William Mather closer together.
In October 1927, Mather wrote his architect about a conversation he had with "our mutual friend, Mrs. Ireland," regarding a gateway they wanted to have built through the impenetrable wall that separated the two estates. Ireland's family lore explained the gate as a convenience for the postman and the milkman. Still, it symbolized more than a convenience, as visits between the two households became increasingly frequent.
On May 18, 1929, Elizabeth age 38, and William, age 71, were married at Trinity Cathedral. The wedding came as a surprise since the plans had been kept secret. Mr. and Mrs. Mather spent their honeymoon on the freighter, William G. Mather. Following the honeymoon, Elizabeth and her young son, James, moved to Gwinn.
Before the wedding, Elizabeth had telegraphed a favorite uncle asking him to come to the ceremony at Trinity Cathedral. Thinking that meant a memorial service, the uncle sent a memorial wreath. William, known for his dry sense of humor, said, "Just cut it in half and put it around our necks."
Mrs. Mather served as the first president of the Garden Center of Cleveland in 1930, leading the institution to become one of the nation's most critical horticultural centers. She also promoted a vegetable relief garden project during the Depression, which helped feed over 40,000 people. A leading proponent of beautification efforts in Cleveland, Mrs. Mather funded developing a master plan for rebuilding the University Circle area into an important cultural center for the city. She also supervised the beautification of the grounds surrounding the Cleveland Institute of Art.
Mrs. Mather also worked as a social worker at Rainbow Hospital for Crippled Children and made generous contributions to Western Reserve University and the Cleveland Museum of Art. She established the Elizabeth Ring and William Gwinn Mather Fund.
In the summer of 1933, Mr. Mather stepped down as president to become chairman of the board to have more leisure time and travel. However, he continued to influence the company and appeared at his office every day.
Mr. Mather was the first chairman of the Chamber of Commerce, and in 1933 the Chamber awarded him the medal for distinguished public service. He was chairman of the City Planning Committee and the first president of the Cleveland Stock Exchange. He was a trustee of many institutions, including Trinity College, Kenyon College, Adelbert College, Case School Corporation, Cleveland Museum of Art, Lakeside Hospital, and the Western Reserve Historical Society.
Mather retained a host of interests, with gardening and literature heading the list. At one time, he possessed an extensive library of books written by his famed New England ancestors, including works of Increase Mather, a president of Harvard, and the early American author, Cotton Mather.
He spent much of his leisure time poring over seventeenth-century documents attempting to clear the name of his best-known ancestor, Cotton Mather. He was able to prove conclusively that Cotton Mather had absolutely nothing to do with the witch trials.
He was a member of the City Planning Commission. On April 18, 1933, he was awarded the Cleveland Chamber of Commerce medal for distinguished public service in his leadership of the movement to group Cleveland's public buildings.
He was a member of Psi Upsilon Fraternity and the General Society of Colonial Wars. Social clubs included The Country, Grolier, Rowfant, and Union clubs, as well as University Clubs of Cleveland, Chicago, and New York and the Duquesne Club of Pittsburgh.
In 1947, William Mather retired from the board and was named honorary chairman.
Mather's health began to fall noticeably early in 1950, although he came to his office almost daily and continued to attend the company's board meetings. He arrived at his office at about ten o'clock, had a late lunch, and returned in time to spend an hour or so at his desk before leaving for home at about three o'clock.
William Mather suffered a slight stroke in March 1951 and became confined to his bed. He died April 5, 1951, at the age of 94, of uremia, which occurs when the kidneys no longer filter properly.
The significance of William Gwinn Mather's life was summed up briefly in a citation given him by Mayor Thomas Burke at a dinner in his honor on January 10, 1946. It read: "To William Gwinn Mather - of a historical famous New England family, patriotic leaders of colonial days, Mr. Mather has exemplified the finest traditions of his forebears. Cleveland honors him as a pioneer of the iron ore industry, as a wise and courageous businessman, as a civic-minded citizen who led in the development of the city Mall, as a patron of the arts, generous philanthropist, and sincere churchman."
Elizabeth died in Cleveland on November 10, 1957, at age 66. At her death, Elizabeth was the largest landowner in the Village. She was buried alongside William in Lake View Cemetery.