Benjamin and Roberta Holden Bole
Roberta Holden Bole was born on September 30, 1876, in Salt Lake City, Utah. She was the fifth child born to Liberty and Delia Holden. She came to Cleveland with her family at age 15 living at Loch Hame while attending Miss Mittelberger's School at 1020 Prospect Avenue at East 40th Street.
Her civic involvement began in 1905 by finding a permanent home for the Cleveland School of Art. She became a trustee of the Cleveland Museum of Art and served on its advisory council. In 1928, she presented Frank Luis Jirouch's sculpture Night Passing Earth to Day to the Museum and, in 1932, together with her siblings, presented Filipino Lippi's great painting, The Holy Family with St. Margaret and St. John also to the museum.
Roberta co-founded the Hawken School for boys in 1915 and was a benefactor of the Cleveland Museum of Natural History. She was a children's author of The Aunt's Cookbook and Poor Richard.
Inspired by the desire to perpetuate an accurate record of life in Cleveland's early days, Roberta with Abram Garfield, Delia White, and others organized Dunham Tavern, Inc. in 1936 to preserve the famous inn. Roberta became president of Dunham Tavern in 1938.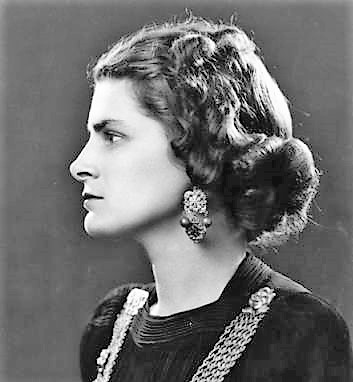 Roberta married Benjamin Patterson Bole Sr. on September 2, 1907. They had one son; Benjamin Patterson Jr. born September 9, 1908.
Benjamin Bole was born in Allegheny, Pennsylvania on October 23, 1873, to Joseph and Melinda Bole. He moved to Cleveland with his family when he was six years old. Bole attended Central High School and enrolled at Adelbert College. Following graduation, he attended Western Reserve University School of Law earning his law degree. Shortly after, Bole joined the United States Volunteers for service in the Spanish-American War. He returned to pass the bar and practice law.
Benjamin Bole served on Bratenahl Village Council from 1912 until he resigned in 1917 to serve in the U.S. Army during World War I.
During World War I, Benjamin helped to organize the 308th Ammunition Train at Camp Sherman and served as a Major in the unit when it went overseas. He saw action in the Meuse-Argonne campaign and remained in Germany after the war as a member of the U. S. Army of Occupation and was honorably discharged on May 12, 1919.
Following his army service, Benjamin became a trustee for the newspaper and real estate property of the Liberty Holden estate left in trust for his wife Roberta, Guerdon Holden, Delia White, Emery Greenough and Gertrude McGinley. Managing and advising the various trusts became a full-time job.
For many years, the estate had owned The Plain Dealer. The Forest City Publishing Company was formed in 1932 by acquiring the capital stock of The Cleveland Company, publisher of the Cleveland News, and the stock of the Cleveland Plain Dealer. Benjamin Bole was elected president. He also served as president of the Hollenden Hotel Company and was a director of several other corporations.
In 1931 Mr. and Mrs. Bole donated the original 100 acres in Kirtland Township for the establishment of the Holden Arboretum. They wanted to establish the arboretum so that it would be functioning when Roberta's brother Albert's endowment became available. For the first twenty years, the arboretum was under the auspices of the Cleveland Museum of Natural History. In 1952, the Holden Arboretum was incorporated as a non-profit organization.
In 1937, the Boles established the Frederick Harris Goff educational scholarship that enabled Cleveland's public schools to establish classes for gifted children.
Benjamin died suddenly on November 27, 1941, of heart failure at age 63. Roberta remained busy with her philanthropic work both in Cleveland and on an international level. She died on October 28, 1950, at age 74 after a long illness. She was buried next to her husband in Lake View Cemetery.