Eugena and Francis Silver
10200 Lake Shore Boulevard
Francis and Eugenia Silver were married in 1966 after they were both widowed. Shortly after that, they moved to 10200 Lake Shore Boulevard. They led independent lives during the day and tried not to make plans at night, so they could be home and enjoy time together.
Eugenia was born on July 31, 1916, in Chicago and grew up in Kinsman, Ohio. She won a Youngstown newspaper contest at the age of 11 with her review of a children's book and then wrote monthly reviews for that paper for the next two years.
Eugenia studied at Lake Erie College and Hiram College before marrying Willis Thornton when she was 18 years old. He had come to stay at her parents' inn Kinsman to cover a speech by a hometown boy, Clarence Darrow, who had known her parents when they lived in Chicago. Willis was a chief editorial writer and headed Latin American services for National Education Association, the news bureau, and Scripps Howard. Willis died in May 1965.
After settling down in Cleveland, she began reviewing books for the National Endowment for the Arts. She founded the Friends of the Cleveland Library and wrote a daily column for them. She had her first radio job with WTAM radio during World War II, doing a popular tri-weekly series called "People and Places in the News." During the 1960s and 1970s, she hosted a weekly book program on WVIZ called "Eugena." Later she hosted a daily program on WCLV-FM doing a quick book review. Her book reviews appeared regularly in The Plain Dealer.
In May 1991, the Friends of the Cleveland Public Library established the Eugenia Thornton Silver Scholarship Program to honor her exceptional dedicated service and express the gratitude of a friend for her devotion and contributions to the library.
Eugenia qualified as an eminent bibliophile, book reviewer, lecturer, writer, radio and TV personality traveler, and gourmet cook.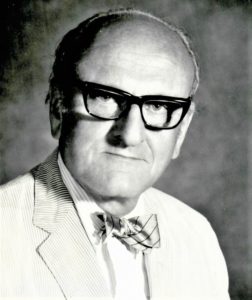 Francis Silver was born in Cleveland on September 28, 1912, to Ralph and Ruth Silver. He earned a degree in English at Harvard in 1934 and received his medical degree from Western Reserve University in 1938. He married Mary Dunstan in 1943, who later died in 1962. They had three children: Timothy, Theodore, and Deborah (Gowans).
During World War II, he was a major in the U.S. Army Medical Corps.
Silver was a pediatrician and maintained a private practice at Severance Medical Center and part-time service at the Hough-Norwood Family Health Center.
He was a former Cuyahoga County health commissioner, a position he held since 1972 when he gave up the private practice of pediatrics. He retired in 1985.
Francis was on the board of the Cleveland Academy of Medicine. He chaired the advisory board of the Poison Information center and the epilepsy committee of the Cleveland Health Museum.
Francis had a keen love of life, people, song, and the written word, both prose, and verse. He had an uncanny ability to see the best and, as a result, to bring out the best in people. He loved the outdoors and especially enjoyed fishing, skiing, walking, sailing, and bird watching.
Eugenia died on March 10, 1992, at her Bratenahl home from complications following heart surgery. Francis regularly vacationed in Maine and moved to Bangor, Maine in 1998 to be closer to his family, He died on February 13, 2004, in Bangor at age 91.